Our Patrons and Trustees all have strong connections with Devon and Cornwall.    What unites them is a common belief in the high quality work of Plymouth's Medical School and the need for support so that it can continue to thrive and transform lives.
Denis Wilkins MD FRCS, Chair
Denis qualified in medicine at Liverpool University in 1966, and served as a Medical Officer for the British Antarctic Survey in Halley Bay. He completed specialist training at Addenbrookes and Barts and was appointed consultant surgeon to Plymouth Hospitals in 1979, a position he held until his retirement from the NHS in 2007.
Between 2000-2002, he was President of the Association of Surgeons of Great Britain and Ireland, served on the Board of Plymouth Hospitals between 2012-15 and is an Independent Governor of the University of Plymouth. His interests include patient safety and he is a trustee and founder of CORESS; a national system for learning from surgical mistakes and near-misses.
He took up the Chair of the Peninsula Medical Foundation in January 2015, having served as a trustee since its inception.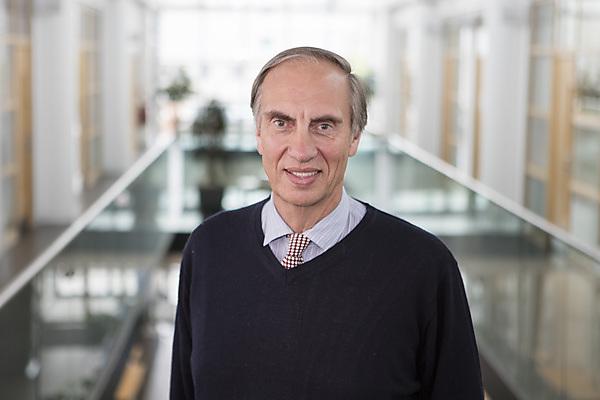 James Kitson, Honorary Treasurer
James is a senior partner of Metherell Gard Chartered Accountants, Governor of the Mount Kelly Foundation and serves on the Finance & General Purposes Committee and the Remuneration Committee. He is also a director of Mount Kelly International Schools Ltd.
He served as an independent County Councillor for Cornwall 1977-1985, where he sat on numerous local school governing bodies. He was a member of the Board of the South West Regional Health Authority between 1978-1984; a former Cornwall's County Treasurer of St John and a former High Sheriff of Cornwall. He is also a trustee of Broadreach House (drug and alcohol treatment services).
Jane Hopkinson, Honorary Secretary
Jane retired from her role as University Secretary at the University of Plymouth in December 2015, after many years working in university governance and administration both in Plymouth and previously in central London. Before that she worked for the Confederation of British Industry advising on the drafting and implementation of employment law.
Since her retirement, in addition to taking on the role of Honorary Secretary and trustee for the Foundation, Jane continues to act as an external trustee for the University of Plymouth Students' Union.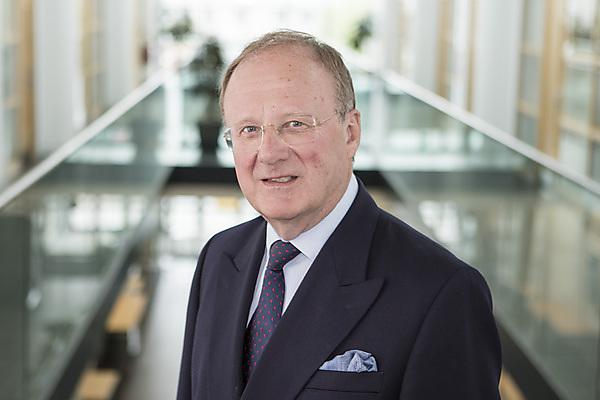 Hamish Anderson, Trustee
A partner and consultant for the international law firm, Norton Rose Fulbright LLP (London office), he is also an independent governor of the University of Plymouth.
Hamish has extensive experience of both corporate and personal insolvency issues in the UK and abroad covering a wide range of sectors. An alum of Kingston University, in January 2009, they awarded Hamish an Honorary Doctorate in recognition of his contribution to the development of insolvency law.
Amongst other appointments, Hamish is a past President of the Insolvency Lawyers' Association and the previous Chairman of the City of London Law Society's Insolvency Committee. He is also a Visiting Fellow at Kingston's Centre for Insolvency Law and Policy and a Visiting Professor at Nottingham Trent University.
Eur Ing Nick Buckland OBE, Trustee
Nick has been a Trustee of PMF since 2016. In a previous role as a governor and then Chair of Governors of the University, he was involved in the development of the Peninsula Medical School from the early days and joining the board of Trustees of PMF to help maintain charitable funding which seemed to be a natural progression.
Based in the South West he has a number of roles that complement his activities with PMF, as Chair of The Theatre Royal Plymouth, Plymouth Waterfront Partnership, the Engineering Development Trust (a national charity that annually works with 40,000 young people encouraging them into STEM careers) and as a governor of a number of local schools.
Nick has considerable experience in strategic planning, governance, review processes and quality, gathered from a range of private, public and voluntary sector executive and non-executive roles.
Sue Hobbs, Trustee
Sue initially qualified as nurse in Edinburgh, and has accumulated over 20 years' experience as an Executive and Non-Executive Director in the NHS. More recently Sue has worked as a management consultant and as an Associate with the General Medical Council on their quality assurance programmes.
Sue is also an experienced charity trustee and has worked for over 15 years in this sector, all with health or disability organisations. She is currently Chair of the Primrose Foundation at University Hospitals Plymouth.
Hugh Michelmore, Trustee
Previously a senior partner of Gill Akaster Solicitors, one of Plymouth's largest firms of solicitors, Hugh qualified in Lincoln's Inn in London.
He is the Co-founder and Chairman of Peninsula Finance plc, Co-founder and Director of Radio Plymouth and Chairman of Newton Abbot Races Limited.
He was awarded the Freedom of the City of London in 1976 and is a member of the Plymouth Area Business Council.
Hugh has always been an enthusiastic champion for Plymouth and the peninsula.
Dr Adrian Copplestone, Trustee
Adrian qualified in Medicine at Bart's Hospital in London and trained in Haematology in Southampton and Bournemouth. He was Consultant Haematologist from 1987 to 2015 at University Hospitals Plymouth where he held a number of senior managerial posts. In the Peninsula Medical School, he was Associate Dean for Student Affairs. On retirement, he was made an Emeritus Professor. He held a number of national roles including Chair of the CMO's Blood Transfusion Committee 2006-09.
Adrian has been Chair of Trustees for the Plymouth and District Leukaemia Fund, a registered charity, since 1997.
Peter Vosper, Trustee
Peter trained as an accountant and has worked in the motor trade for over 50 years. In 1974, he took over the family firm Vospers, following the death of his father. He built the business across the peninsula to a company employing over 700 people. Peter has served on the Board of the Plymouth Health Authority. He has raised huge sums of money for charitable causes including the Theatre Royal, Devon & Cornwall Cavitron Fund and St Luke's Hospice.
Paul McArdle Trustee
Paul qualified in Dentistry in Manchester and in Medicine in Bristol. He was appointed as Consultant Oral and Maxillofacial Surgeon in Plymouth in 2003. He is currently the Associate Medical Director (Quality) and leads the Quality Faculty.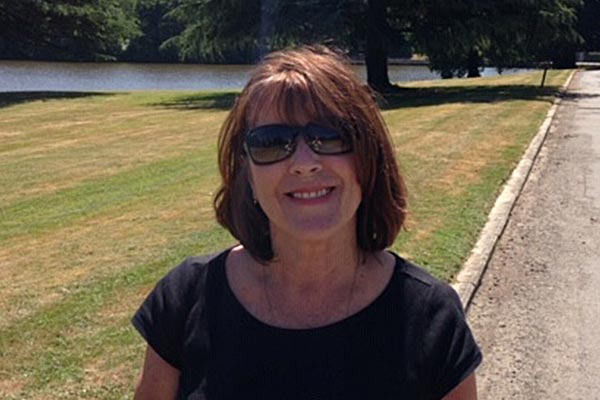 Rosalie James
Ros James has been a director of PMF since July 2019, prior to which she was actively involved in promoting PMF.
Ros is a commercial finance broker with over 28 years' experience as a broker and was a founder member of the National Association of Commercial Finance brokers. In 2015 Ros was awarded a Lifetime Achievement Award by the National Association of Commercial Finance Brokers at the Association AGM, at Olympia, London.
Ros is also a director of the Royal Western Yacht Club and a Lord/Lady Taverner for over 25 years.
Ros's lifestyle interests include yoga, keeping 2 donkeys and she is a very keen gardener.
Michael Plant
Mike Plant has been a director of PMF since July 2019, prior to which was actively involved in promoting PMF.
Mike is a commercial finance broker and also a retired lawyer.
Mike is married to Rosalie James and shares her passion for keeping 2 donkeys, in addition to which he is an avid reader, and has a keen interest in history.