What the Peninsula Medical Foundation does
The Peninsula Medical Foundation (PMF) was set up to support the Medical School by raising money to enable excellent health related research locally and support PMS students.
Importance of excellent Research
Medical Research looks into how and why diseases develop, what are the best treatments and are the best treatments being used.  The research carried in Plymouth and the Peninsula asks questions related to the health of its people or to diseases that are neglected elsewhere – e.g. brain and nerve tumours.  The stable population in the Peninsula is an excellent place to test new treatments and Plymouth has high recruitment to clinical trials.
Undertaking research helps doctors and scientists keep up to date.  They introduce new treatments earlier, which benefits patients in Plymouth and the Peninsula.  It also attracts the best candidates to come and work in Plymouth.
See the range of research teams working in Plymouth here.
Medical research does cost money.
Basic research looks at the changes in cells – both in the genes and in the proteins that the control the cell, how the cells react with each other and how drugs affect the process. This involves expensive machines which can see changes at a molecular and cellular level and the reagents to undertake the experiments. And of course, the scientists to undertake the work. Applied research requires people who can find the data, analyse it statistically to see whether changes are genuine or co-incidental.  Although many of the teams receive large national grants for their work, this is a competitive process and preliminary results are much more likely to bring success.  This needs local funding, which can also support PhD studentships.
Supporting Medical Students
Many of the Peninsula Medical School (PMS) graduates work in the South West and some are now consultants in local hospitals. The undergraduate medical course is 5-6 years in length which can be a big financial burden. The PMS is doing much to widen access to the medical course and providing help to students can enable them to complete the course when unexpected circumstances arise.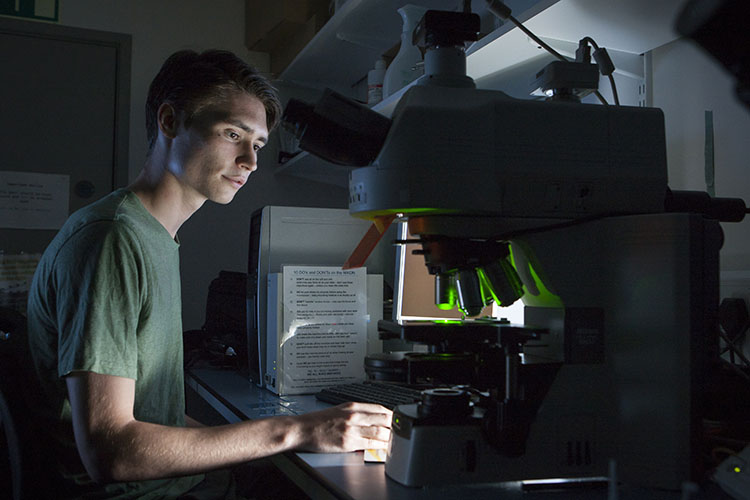 Donate Now
We are raising money for the Peninsula Medical School. Just one important medical discovery can change millions of lives. Every contribution matters : lots of small sums add up to a large donation, especially if given regularly